TIRE SERVICE
Come in today and check out our new service specials!
Benefits of Tire Service
Take care of your tires, and they will take care of you. Getting your tires serviced at regular intervals will help avoid flats, blowouts, and traveling on threadbare tires. In addition, driving on tires that have the proper inflation can mean better gas mileage, saving you money.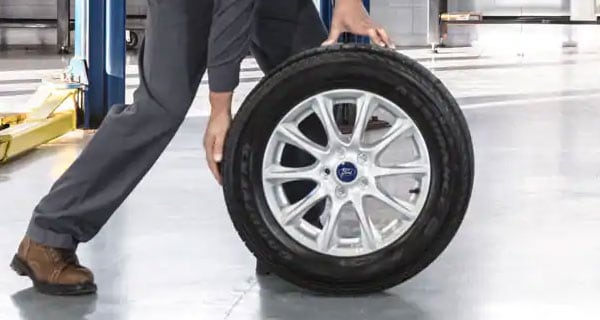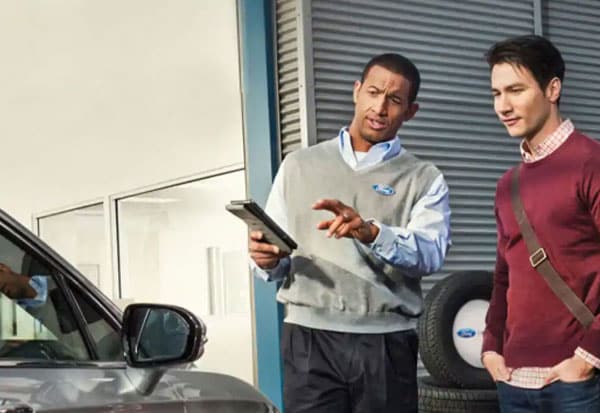 Customer Reviews
Town and Country Ford
5401 E Independence Blvd, Charlotte, NC 28212
Serving
Charlotte

,

Concord

&

Raleigh

You can place your full confidence in our dealership, as our automotive technicians are fully certified to perform tire service on your vehicle. In fact, they work on all makes and models on a regular basis, so bring yours in today to ensure you get where you are going safely and on time. Sometimes, a cold spell could be the reason your tires are low. Our experienced technicians can tell when you've lost a little air or if there is an ongoing problem with your tire or tires.
Charlotte Tire Service
Our dealership only uses quality original equipment manufacturer (OEM) parts for all of your tire service needs. The benefits of using OEM parts over aftermarket parts include:
Quality – Skimping on tires probably isn't a good idea, so try to use the same kind of tires that the vehicle's manufacturer used when it is time to replace them. Our service techs will ensure the right tires at the right amount of air pressure are on your vehicle.
Personalized service – Our technicians have the expertise needed to determine which tires are right for the climate in which you live or are planning to travel to. Even though they may still be original tires from the manufacturer, it is still important to match the kind of tire with the climate.
Longevity – Getting the right tires and tire service for your vehicle could mean the difference in the tires lasting as long as you expect them to or having to replace them more often because they are of a lesser quality. To keep your vehicle running smoothly on all four tires, bring it into our dealership today for a tire service check.
Hours
Monday

7am-6pm

Tuesday

7am-6pm

Wednesday

7am-6pm

Thursday

7am-6pm

Friday

7am-6pm

Saturday

8am-3pm

Sunday

Closed
We're sorry, we do not currently have any specials published. Please check back soon or contact us for more information.